Happy Tuesday folks :)
I spent yesterday as planned, hanging out with the family, bbq-ing & catching some rays (way too many rays were caught but more on that Thursday for my non scale victory post)
Mr F cremating BBQ-ing the food
The boys waiting patiently for food
I love the way Mr F & little O are looking at each other - clearly plotting something
(why am I surprised the trampoline net never lasts long with Jakey around?)
I did not get Body Revolution done. This wasn't out of laziness, it was more to do with the blow to the head I suffered on Sunday. I have a throbbing pain over my right eye which gets worse when I jump or bend over or shake my head so basically EVERYTHING you do with Jillian.I also had no appetite yesterday which is NOT like me, especially when there is a BBQ going on! I think maybe
my brother
I hit my head harder than we realised.
I am going to try and do something today, I just need to see what my head allows. Running may be better so I may do C25K Week 5 day 3. If not I will make up for it when I recover.
Seeing as today is the beginning of my week due to Monday being a Bank Holiday I am linking up with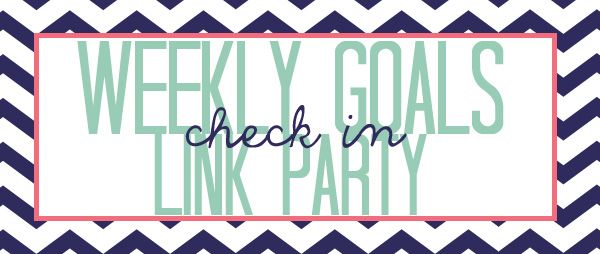 Setting goals always helps me stay on track & focused so this is a great one for me
1. Drink Drink Drink! (water that is) I don't drink anywhere near enough some days

(again NOT wine - I don't have a problem drinking enough wine)
2. Get the boys homework/reading done as soon as it is issued

(to save from the type of nuclear meltdown we experienced with Bailey this morning before school!)
3. No wine until Friday

(OK, OK, or any other alcoholic beverage)
4. Be more present

(to include switching off the laptop/phone whilst the boys are around)
OK I think that will do for this week, I don't want to over do it (kidding - sort of)
Tomorrow I shall be weighing in & Thursday I shall be posting some non scale victories.
Until then x x x