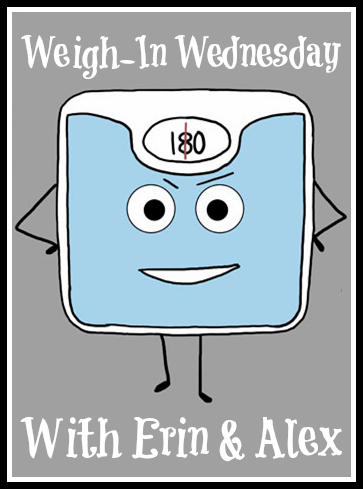 Last Week's Weight - 165 lb
Another pound down so super pleased with that. I was positive that going back to basics by counting points & more running would start shifting the pounds again and it has. Just gotta keep it up!
So after workout 8 of Body Revolution on Monday, my left quad is super sore. I think I pushed a lot harder on the forward lunges, the cross over lunges and the leg raise with resistance and it hurts. I am having to hold the banister to get down the stairs without falling flat on my face.
On the plus side though, today was C25K week 6 day 2 and I thought it might help loosen my muscles a bit so I gave it a go. The plan was to warm up then run 10 minutes, walk 3 minutes and run 10 minutes before a 5 minute cool down. However when the little man in my Ipod told me to walk after the first 10 minutes, I ignored him and kept running. I ran right through the walk period, the next 10 minute run period and 3 minutes into the cool down. A total run of 26 minutes. Can I get a woop woop! Now when I say run I actually go at a speed of 8 km per hour (5 mph) with a slight incline. At 5ft 4" short that is a fast enough pace for now!
To celebrate our boy's birthday we are going bowling then out to dinner with mine & Mr F's parents. I know I will be over points but Jake deserves to be spoilt rotten and indulged. That's the best thing about being 6 right?
Until tomorrow x x